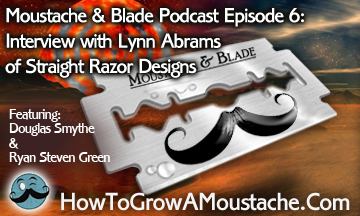 Welcome to the much anticipated Episode 6 of Moustache & Blade! Join Ryan Steven Green and Douglas Smythe as they have a sit down with "Honemeister" Lynn Abrams, founder of the first SE forum StraightRazorPlace.Com and co-owner of StraightRazorDesigns.Com 
Listen as Douglas and Ryan once again get tempted to enter the world of the straight razor shave by one of the masters. Learn about what it's like to MOD a forum, hone a blade, walk around all day with a plastic comb in your back pocket and watch first hand as Mastro Livi creates a SR at a 1200 year old medieval Festival!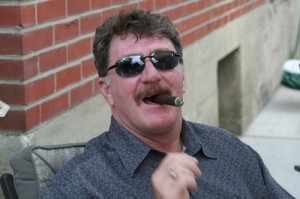 We are really stoked to share this interview with all of you and would liked to send a big heartfelt thanks to Lynn…you're the man! Please check out Straight Razor Place today for all your SR Tips and subscribe to his Youtube Channel!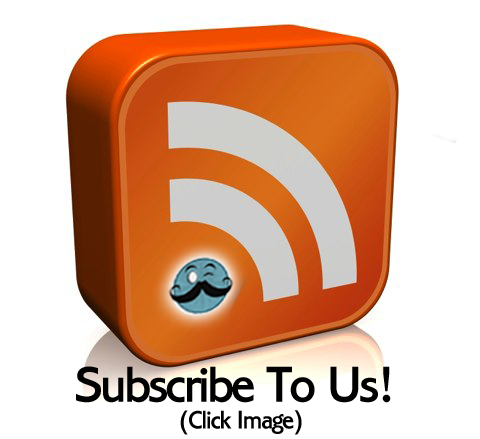 If you have any questions on facial fur or wet shaving please leave it on our show voice mail and we will be sure to answer it for you and possibly air it on a future episode! (347) 333-1511 [outside of US dial oo1 first]
Also, PhoenixArtisanAccoutrements.Com is now live!
You can also contact us via email: Douglas@moustacheandblade.com or Ryan@moustacheandblade.com
Also, please Follow us on Twitter
We also encourage you to get the buzz out and visit: http://moustacheandblade.com this will bring you to a pre-populated tweet that all you need to do is send! Thanks again for listening and check out our other episodes!