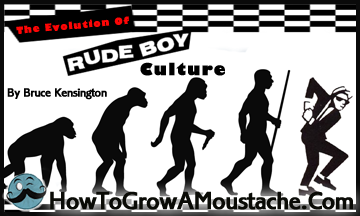 You've probably heard the term 'rude boy' brandished around quite a bit. In modern society the rude boy wears a tracksuit, a flat peak cap and listens to dirty stinking Grime music. However, there was a time when a rude boy wouldn't be seen dead in a tracksuit. The original rude boy inhabited a smart and slick appearance, listened to Reggae, Rock-Steady and Ska music and shared beliefs surrounding politics and culture.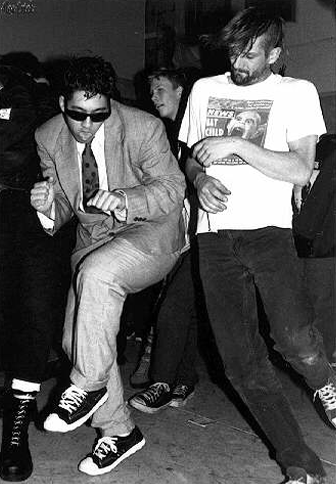 History Of The Name
Just like its Jamaican roots suggest the term 'rude boy' first came alight in 1950s Jamaica. It was a term that was commonly associated with adolescent criminals in the poorer sections of Jamaica, noticeably Kingston. Violence on the streets went hand in hand with the early rude boy, activities such as gate crashing rival sound systems became a familiar sight. The rude boy would aspire to dress in the latest street fashion which included razor sharp suits, thin ties and hats such as pork pies or trilbies. An image that was clearly inspired by American gangsters, Jazz musicians and Soul artists at the time; however it was the Jamaican sound of 60s Ska music that influenced the benchmark rude boy.
How Music Contributed
It was Ska music that helped to transform the negative connotations associated with the rude boy. Jamaican Ska musicians sought to speak to the youth about their violent tendencies and urged them to channel their culture's attention towards a much more political motivation. The song 'Message to You, Rudy' by Dandy Livingstone in 1967 is a prime example of Ska musicians reaching out to the rude boy faction. This song would later be covered by British Ska group The Specials.
The origin of Ska music derived from Jamaican Reggae and Rocksteady, as well as being the hybrid child of Carribbean Mento, Calypso, American Jazz and Rhythm and Blues. However, music historians argue that Ska music takes up three noticeable periods: in the 1960s – Original Jamaican Ska music, in the late 70s – English 2 Tone Ska and in the 90's the third wave of Ska – American Ska Punk.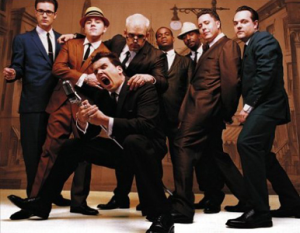 Overseas Rudeboy
It wasn't only in Jamaica where the rude boy could be found. In 1960's Britain, the influx of Jamaican migrants into urban city dwellings helped expose Britain to the rude boy. Yet, it was in the late 70's where rude boy culture became truly embraced and found a home within Britain. The British streets smelt aromas they'd never smelt before, laid eyes on new fashion trends and were blessed with the sounds of authentic Jamaican Ska, Reggae and Rocksteady. It was this introduction that sparked the infusion of British styles with Jamaican heritage. Trilby hats were still donned upon the head of the rude boy but Dr Marten's boots and Fred Perry polo shirts were now the staple attire and uniform of the white British rude boy.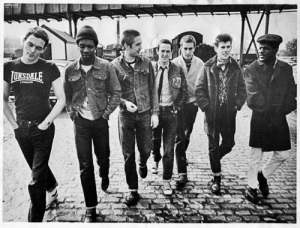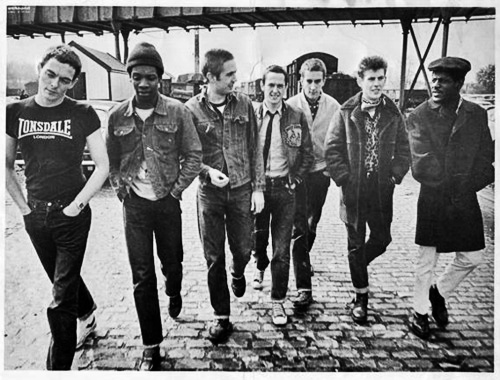 2 Tone Era
Ska formed its second wave sound in the 2 Tone era. 2 Tone grabbed elements from original Ska, Punk Rock, Rocksteady and Reggae to create a faster tempo style of music. Ska now had more edge and bite, including a huge influence from brass instruments. Groups such as The Specials helped to pave the way for the new sound, and more importantly they managed to unite black and white people when tensions were high within smaller racist skinhead cultures.
Similar to Jamaican Ska musicians, The Specials resonated with the British youth, showing sympathy and highlighting issues such as unemployment and racism. The Specials single 'Ghost Town' being the most notorious example. Madness also began to make the Ska sound a lot more popular. Madness threw both Ska and the rude boy image into a wider public domain with hits such as 'One Step Beyond' and 'Our House'.
Modern Day Rudie
Rude boys have come a long way from the streets of Kingston. You'll now hear the likes of Dexter or Fatboy in Eastenders calling everyone and anyone a 'rude boy'. The term was maintained by Hip Hop and Grime musicians, and although a different style of music, there's still a running theme to the rude boy. It may have been diluted and slightly tainted from its founding roots but the rude boy is still regarded as a working class member of society, living in inner cities and sharing a huge passion for music.
Bruce Kensington enjoys writing about music culture, fashion and politics.
Don't forget to enter our Monthly Giveaway for a chance to win a Vintage Gillette and More! For more info visit Monthly Giveaway
  [sign up in Right Sidebar]